Today, we're happy to announce Wajam for iPhone, a cool new way to get recommendations from your friends on any app on your iPhone.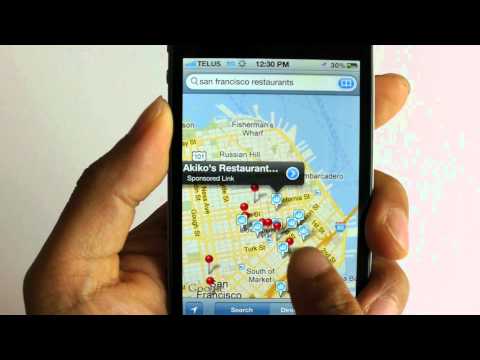 This new mobile-enhanced technology lets you get your friends' recommendations on the go using Google Search in Safari and Google Maps.
Social Recommendations on the Go
Let's say you're searching for a good restaurant in San Francisco. With Wajam, you'll now get recommendations from friends you trust added directly to your Google results in Safari.
Wajam adds a dedicated friends tab with recommendations from your Twitter, Facebook and Google+ accounts.
Google Maps Enhanced on iPhone
You can also see these results on a map, giving you places your friends have visited and recommended.
What if you're looking for a hotel in New York City? You can see where your friends  have stayed, and which ones they like the most.
Prior to Wajam, no one had been able to integrate all your Facebook, Twitter & Google+ data within a typical Google search… and now we've designed a way to take that experience mobile!
The new mobile-enhanced version of Wajam is TRUSTe Certified, adding to the highest security certifications from TRUSTe, McAfee and Norton we've already received for our Social Search Everywhere browser extension.
Try Wajam for iPhone Today
Wajam is simply the best way to get recommendations from your friends, whether you're searching or shopping on the web.
Try Wajam for free today by visiting http://wajam.com on your mobile phone.